We will be one hundred years old in 2022. #RLTCProject100 is about celebrating this centenary and, more importantly, readying the club to play an even greater role within the local community and wider Scottish tennis community. It's about securing a strong and healthy future for our club for the next century and beyond and comprises three key elements: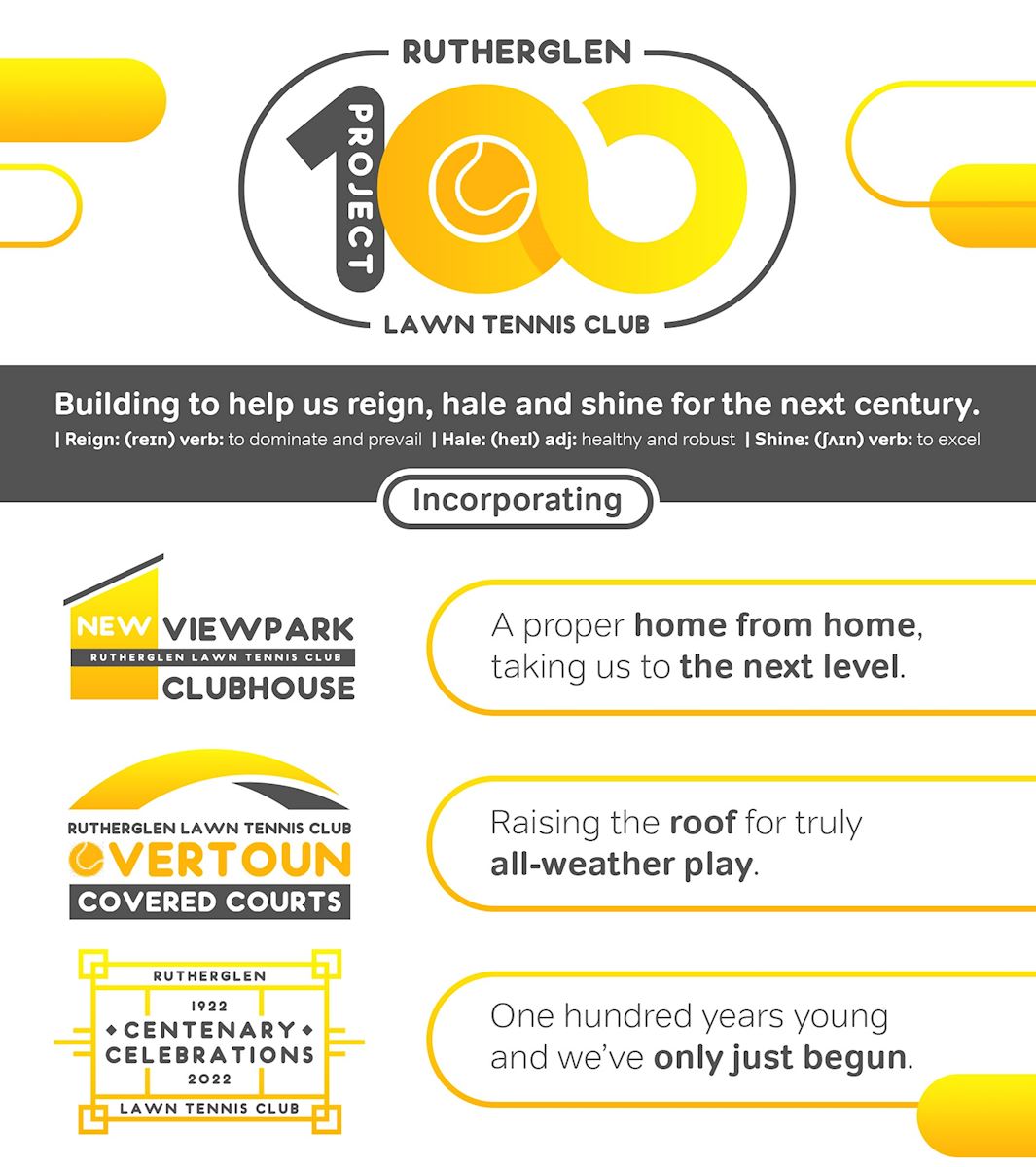 Rather than these being separate projects, we've pulled them all together under a single brand and vision - #RLTCProject100 - the idea being that we opened the Overtoun Covered Courts and our New Viewpark Clubhouse as we enjoy our Centenary Celebrations. COVID-19 has set us back somewhat but we're still on track to deliver these wonderful projects as we move into our new centenary.
Our members are going to incredible efforts to raise funds for these projects having cycled from Rutherglen To Wimbledon in June 2021 via the #PelotonToWimbledon adventure and will be canoeing from Glasgow to Edinburgh in August 2022 via #ExpeditionPaddleTennis.