#PelotonToWimbledon
In June 2016, we completed Expedition #MOUNTENNIS to raise funds to build our new Burnside facility and you can watch a video of this adventure via the link below:
The magnitude of #RLTCProject100 and the impact we believe our Overtoun Covered Courts will have on the local community puts this on a whole different level. We therefore wanted to embark on a fundraisining challenge that would reflect the enormity of this project, match the profile we believe it will generate, and make #MOUNTENNIS seem like a walk in the park!
In June 2021 11 of our members completed an epic 724km cycle from Rutherglen to Wimbledon raising £23,865.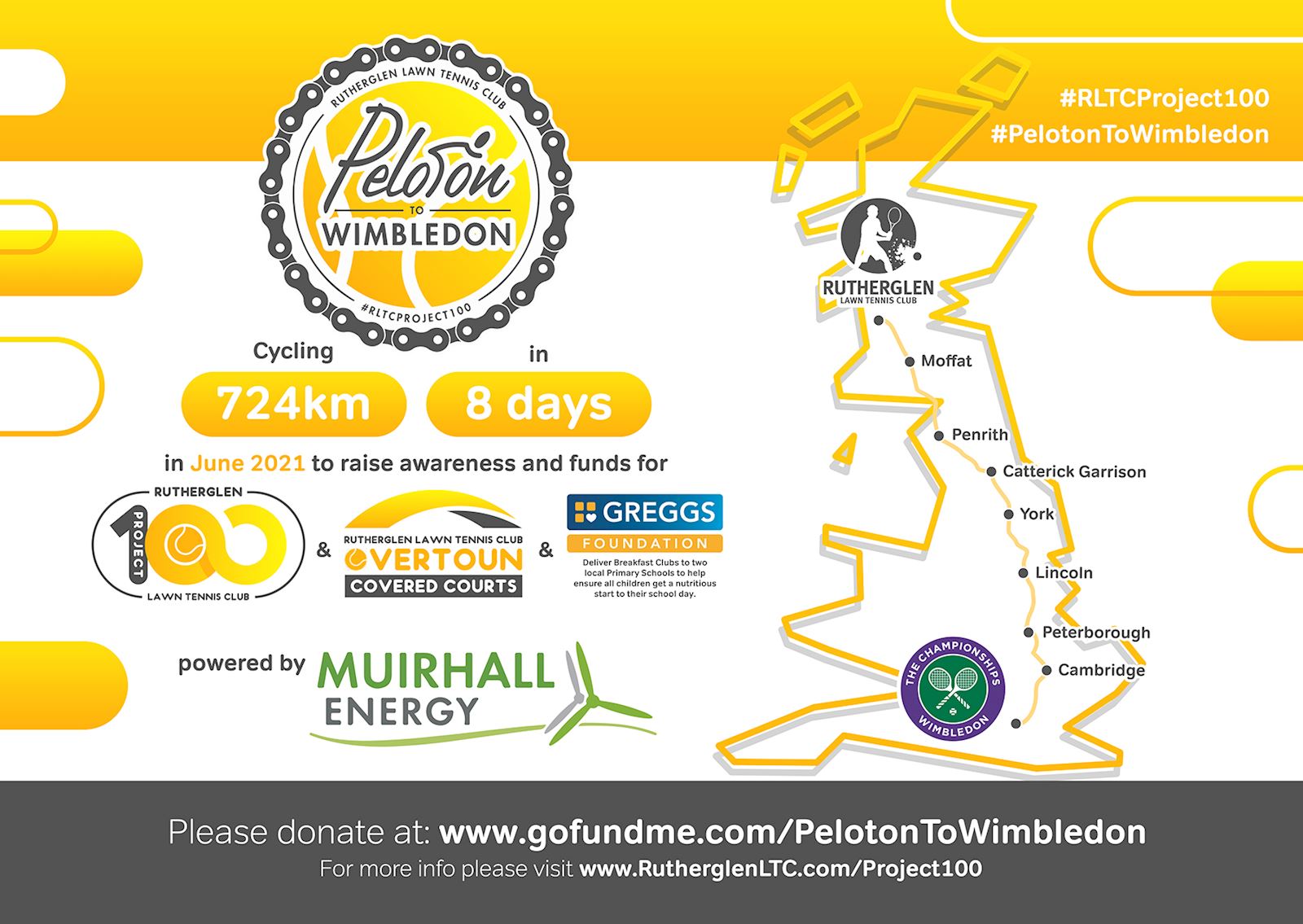 In addition to supporting #RLTCProject100, the money raised from #PelotonToWimbledon has been used to fund Breakfast Clubs at two local Primary Schools (Bankhead and St Columbkille's) to help ensure all children get a nutritious start to their school day. These Breakfast Clubs are delivered by the Greggs Foundation and the money we raised will fund these clubs for at least the next two years. Beyond this we hope to establish a long-term relationship with these schools and the Greggs Foundation to this support this great cause into the future.
But it wasn't all about cyclying. Whenever we got the chance, we found a bit of ground in a prominent location to set-up a mini-tennis court and give locals and passers-by the chance to play some tennis. Giving hundreds of people the chance to play some tennis outside some iconic landmarks includung York Minster, Lincoln and Peterborough Cathedrals and the highest pub in the UK provided memories that will last a lifetime and gave our adventure and the great community causes it is supporting nationwide exposure.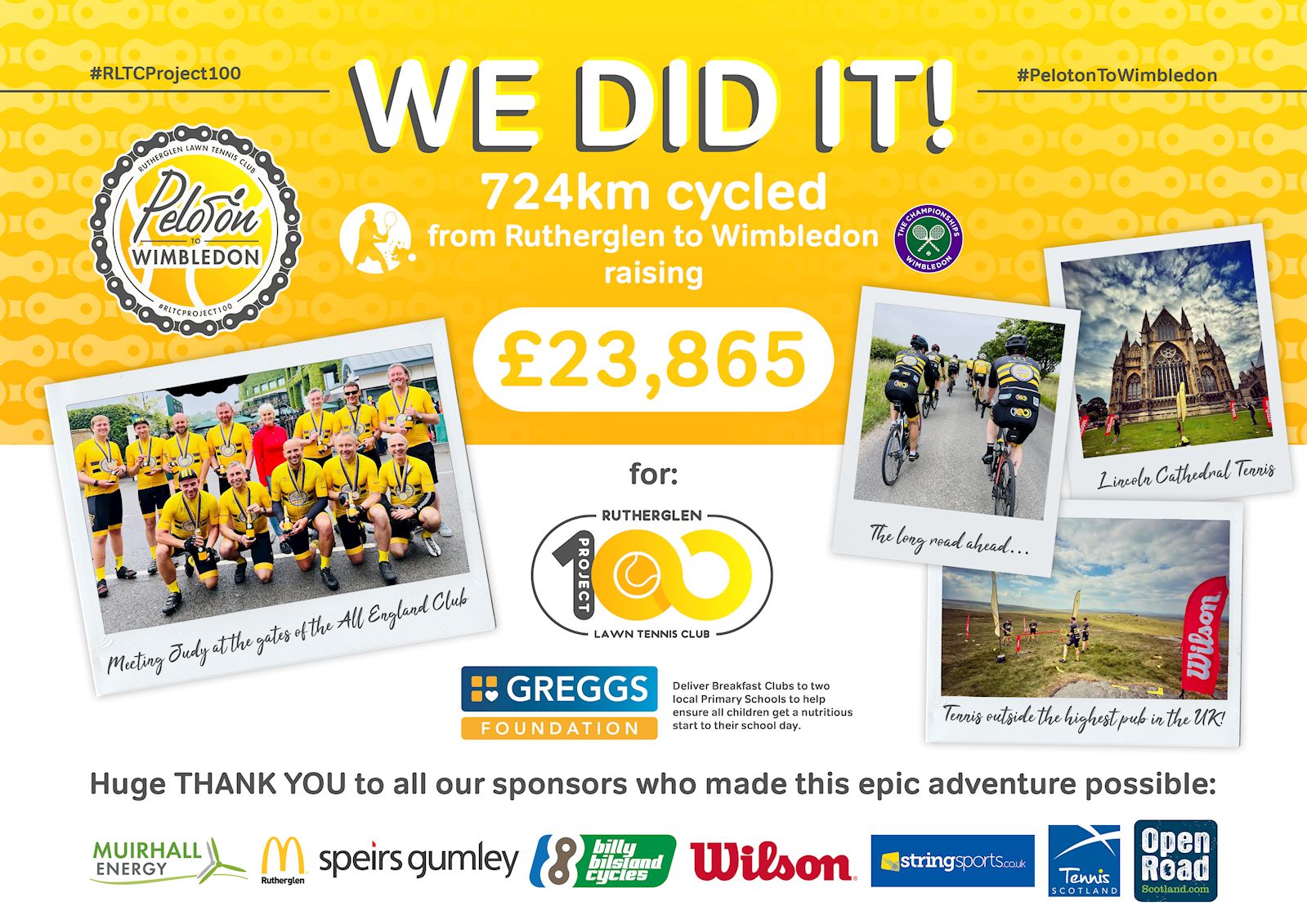 ---
Click the links below to relive our epic adventure through our daily Vlogs:
Stage 1 - Rutherglen to Moffat
Stage 3 - Penrith to Catterick Garrison
Stage 4 - Catterick Garrson to York
Stage 6 - Lincoln to Peterborough
Stage 7 - Peterborough to Cambridge
---
It's not too late to make a donation - any further donations, big or small will make a huge difference to #RLTCProject100.